Tricon CX
Cost effective replacement solutions for legacy CS300 & SC300E Systems with Tricon CX.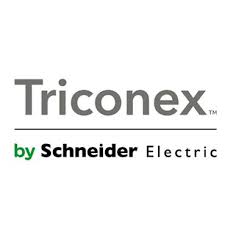 Paktech Limited are an approved integrator for Tricon CX; this enables CS300 / SC300E End Users to have a sole route for replacement of existing CS300 / SC300E systems with Tricon CX..
The architecture and design of Tricon CX provides "Form, Fit & Function" replacement of CS300 / SC300E systems with minimal operational downtime. Tricon CX meets all the standards to enable replacement of CS300 / SC300E safety applications up to SIL 3 and is capable of handling in excess of 750,000 physical I/O points. The smaller footprint of Tricon CX chassis' enables us to provide the same number of I/O points in a system cabinet as that provided by the larger footprint CS300 / SC300E chassis'.
The Tristation application platform enables Tricon CX safety systems to be engineered and configured faster; it includes the ability to open legacy project files without upgrade of the programming software.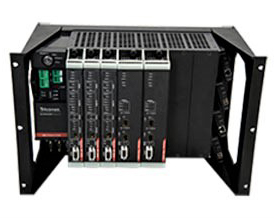 The "Diagnostic Expert" functionality helps resolve maintenance issues faster and more accurately.
The Tricon CX non-obsolesce philosophy offers long-term operational viability of Tricon CX through to 2045+.
Our System Support Unit provides End Users with added peace of mind through its 24/7/365 Telephone Support Line and 24-Hour Site Mobilisations offerings.